:: Copying ::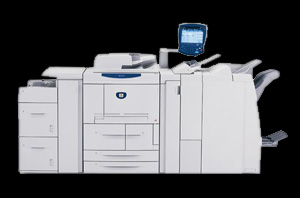 Our state of the art copier/printers are perfectly suited to handle all of your short-run letterhead, stationery, business cards needs.

Our equipment is connected to our computers to allow printing from files the customer provides us, whether it be on CD-ROM, USB devices, email, or via dropbox for larger files. Of course, we can also copy from paper too, and the copies will look as crisp as the originals, from business cards to letterhead.

Turnaround time is never an issue - our professional printing machines can print up to 125 pages per minute. High quality reproduction of text, solids, images and exceptional registration is assured. The finishing capabilities include stapling, booklet making, 3 hole punching collating and folding. In other words, all of your printing needs can be found under the Northern Printworx roof.

Whether your project requires black only, full-colour output, or a mix of both, Northern Printworx provides all the expertise your job requires.

Applications include business cards, stationery, letterhead, newsletters, manuals, proposals, invoices, presentations, digital photos, product brochures, posters, catalogues, or anything else you may ask for.

The high speed scanning capabilities, both in black and white and full colour allow us to convert your paper input to electronic files quickly and efficiently, with a quality equal to your original input.

Contact us today to learn how we can satisfy your copying and printing needs.